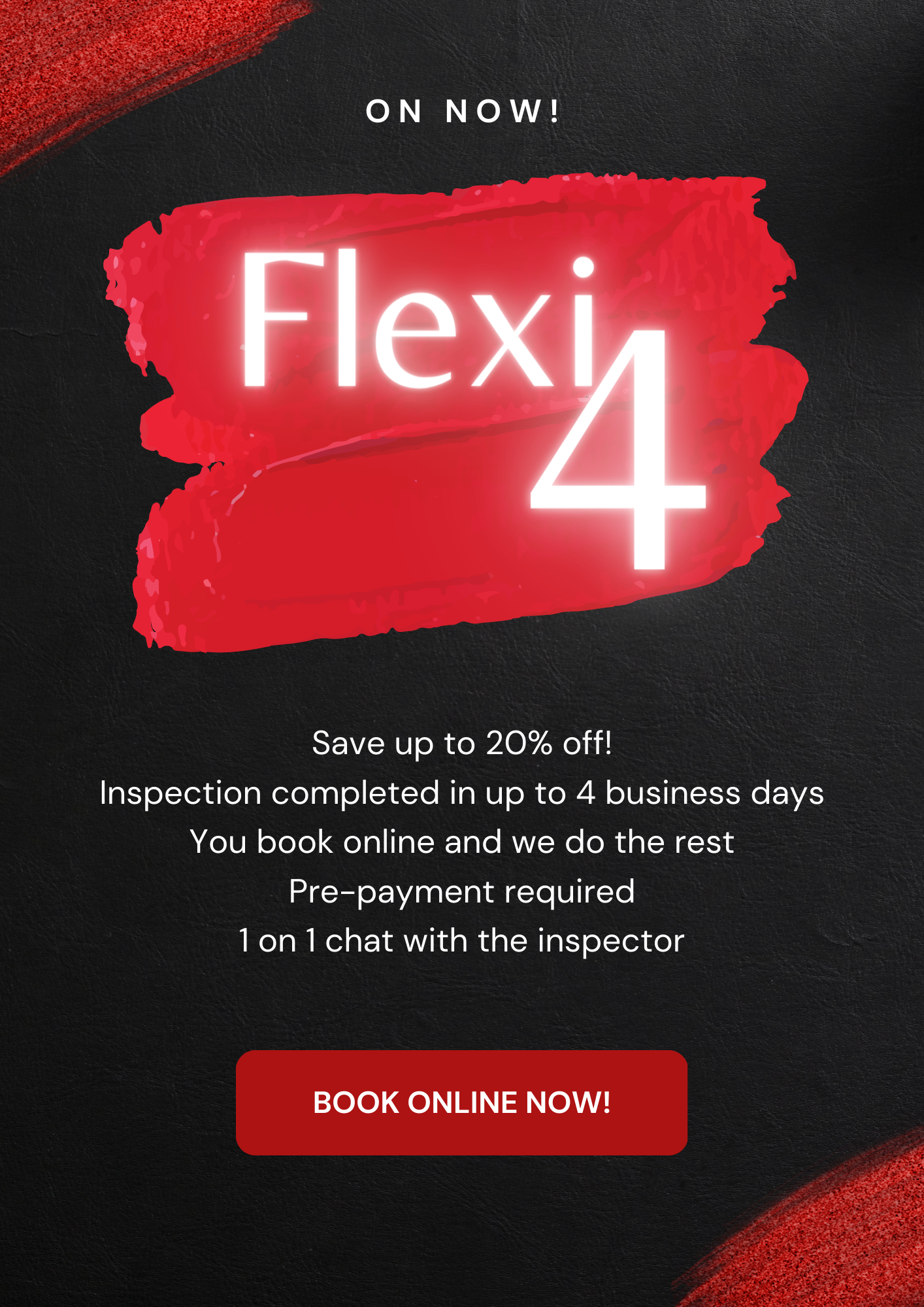 Flexi 4 – Frequently Asked Questions
When do I have to pay by?
Inspections must be paid before the day of inspection, otherwise the inspection will be bumped to next available.
When will my inspection be scheduled for?
Your inspection will be scheduled within 4 business days of making the booking. If we have availability, we may be able to schedule it for the same day, or even the day after.
How much will it cost me?
Visit our Online Booking Form, select the type of inspection you require and what category the property falls into, and it will give you todays Flexi 4 price! Otherwise give us a call on 1300 776 072 or email us at [email protected] and we'll let you know.
Can I make the booking over the phone or via email?
You will need to book via our Online Booking Form. Having trouble doing this? Just reach out and we're happy to walk you through it.
Can I have a conversation with the inspector about their findings?
Yes! Of course! Our inspectors are always up for a chat. A 15-minute chat with your inspector, after the inspection, is included in the Flexi 4. Just let our team know when you're ready, and we will arrange this for you.
When will I receive the report?
We'll email the report through to you the evening of the inspection.